Episodes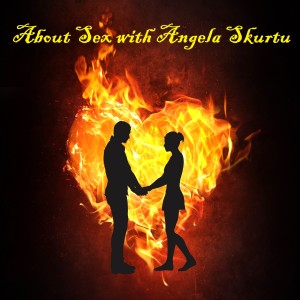 Friday Jan 29, 2021
Friday Jan 29, 2021
It's good to be back after a brief hiatus from podcasting. Thank you to new listeners as well as longtime listeners of the show for being with me today!
Today I talk with Dr. Becky Lynn. Dr. Lynn is a gynecologist and women's health specialist who specializes in sexual function and is a trained sexual counselor. She is known for her research looking at the effects of cannabis on the sexual experience in women.  She is a local expert in persistent genital arousal disorder and has helped many women bring happiness to their bedroom. We touch on all of those topics and more during our fascinating conversation.
Connect:
Facebook - Evora Women's Health
About Us:
Angela Skurtu is a licensed marriage and family therapist and an AASECT certified sex therapist. She is author of the books "Pre-Marital Counseling: A Guide for Clinicians," and "Helping Couples Overcome Infidelity." Her second book released in 2018.  Get marriage therapy and sex therapy in the St Louis area with Angela Skurtu LMFT M.Ed. at: www.therapistinstlouis.com
This episode is sponsored by Let'sGetChecked.
Monday Aug 05, 2019
Monday Aug 05, 2019
Dr. Ellen Ranney has been a Marriage and Family Therapist in St Louis since 1991.
She is a specialist in Trauma recovery, working with Complex PTSD and Dissociative Disorders, and author of the book, "Unkind Gifts: An Insider's Guide to Recovery from Trauma and Loss," (2016).
In this episode, Ellen describes trauma and its impacts on the body. She describes her therapeutic process for unlocking triggers and the importance of looking at greater systems at play in client lives. We also discuss medical trauma, her experience with cancer and her book.
Her websites: 
Connect:
About Us:
Angela Skurtu is a licensed marriage and family therapist and an AASECT certified sex therapist. She is author of the books "Pre-Marital Counseling: A Guide for Clinicians," and "Helping Couples Overcome Infidelity." Her second book released in 2018.  Get marriage therapy and sex therapy in the St Louis area with Angela Skurtu LMFT M.Ed. at: www.therapistinstlouis.com